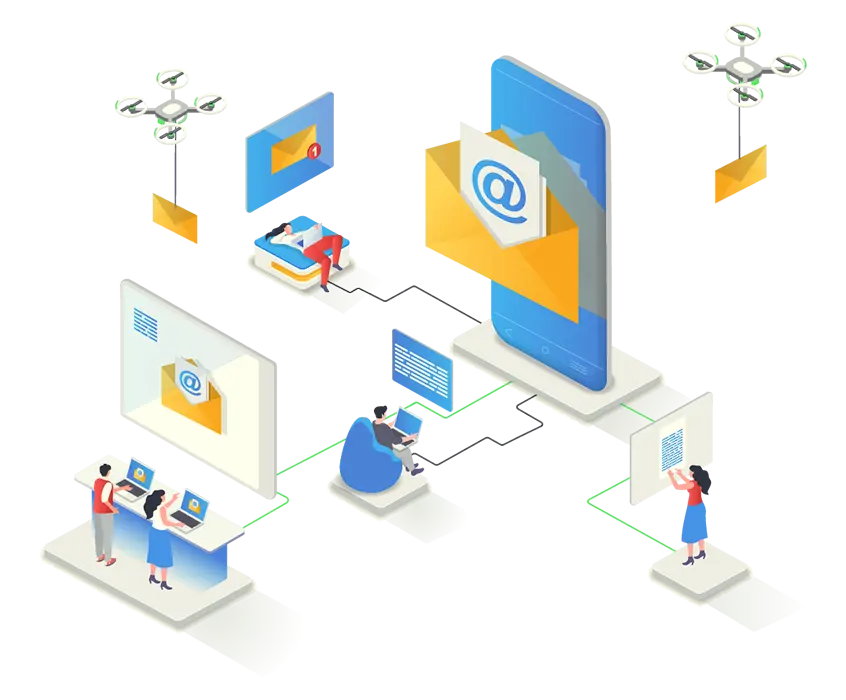 Careers
Welcome to Applied Solutions Group. ASG is an industry-leading information technology and web development company. We have been dedicated to providing exceptional technology solutions and services to businesses of all sizes.
At Applied Solutions Group, we are always looking for talented and motivated individuals to join our team. We are a dynamic and rapidly growing information technology and web development company, and we offer a wide range of career opportunities for people with a passion for technology and a desire to make a difference.
As a member of our team, you'll have the opportunity to work on a variety of projects, from web design and development to software integration and IT consulting. Our team is made up of experts in a wide range of disciplines. We value diversity and welcome applicants with various levels of experience, from recent graduates to seasoned professionals.
We offer a flexible work environment that encourage creativity and innovation. We provide our team members with the training and resources they need to succeed and grow in their careers. We are committed to fostering a culture of continuous learning, development, and growth.
We believe that our team is our greatest asset and we are dedicated to providing our employees with the support, resources, and opportunities they need to succeed. If you are passionate about technology and are looking for an exciting and challenging career, we encourage you to apply for one of our open positions.
Current Openings
Tier 2 / Tier 3 – Support Technician / Systems Engineer
---
ASG is seeking a systems engineer to provide Tier 2 / Tier 3 support services to our Tier 1 technicians and our growing list of small to mid-sized business clients.
Job Type: Full-time (Downtown Asheville)
Primary duties include:
Addressing and responding to customer inquiries on products and services, including installation, operational functions, troubleshooting, and maintenance.
Providing basic technical support and assistance to customers via e-mail, phone, virtual meeting, or chat.
Document support interactions, including details of inquiries, complaints, comments, and actions taken.
Provides customers with preventive maintenance and configuration recommendations.
In addition - Tier 1 possesses a basic understanding of the organization's products and services. Escalates more complex inquiries to a higher level support team.
Tier 1 works under the close direction of senior personnel in the functional area. Possesses a moderate understanding of general aspects of the job.
Some support requests will require local travel. There will also be occasional after-hours and weekend duties.
Responsibilities and Duties As a Tier 1 technician, you will be handling inbound support calls, providing mobile/desktop support, configuring desktop workstations, working with clients to resolve IT support issues. The position requires on premise and remote support.
Experience Experience in managed services environments is required. The following is a list of requirements. Candidates must have 3+ years of experience in IT. Preference will be given to candidates who have specific MSP/IT Support experience.
Microsoft Desktop and Server Products
Remote Support Tools (Teams, RDP, Slack, Screen Connect, etc)
Malware / virus clean-up
Monitoring and Ticketing Software knowledge
Hardware and software troubleshooting, installation, and repair
Microsoft Office 365
Google Workspace
General knowledge of VOIP Technology
Domain Setup and Maintenance
Active Directory
General knowledge of Microsoft SQL
DNS
E-mail client configuration (Outlook, mobile devices)
Networking (basic knowledge of switches, firewalls, VPN clients, wireless networking)
CompTIA and/or Microsoft certification is preferred but not required.
ConnectWise certification/experience is preferred but not required.
SonicWall certification/experience is preferred but not required
Cisco certification/experience is preferred but not required
Candidates MUST have the following professional and personal traits:
Install, Configure, and Upgrade Computer Networks, Hardware, Peripherals and Software
Diagnose, Repair, and Maintain Computer Networks, Hardware, Peripherals and Software
Communicate with Tier 1 Techs and Customers to assist in resolving IT needs
Maintain and assist in developing best practices. Including Standards, Documentation, and Policies to better support our clients and team.
Reliable transportation to travel within the Asheville Metro area
To apply, send your cover letter + resume to [email protected]
Resume must include relevant work history or education
If you are a hobbyist looking to get into the field, please detail out personal projects or experience.
Basic Rules and Requirements
No phone calls or recruiters
All candidates must have legal authorization to permanently live and work in the United States without visa or employer sponsorship.